Free Water Hardness Test Strip
Fill out the form below to receive a FREE hard water test strip. Fields denoted with an * are required.
How it works
We will mail you a water hardness test strip for free. Follow the directions and test your home's water supply for hardness. If your number is 7 or higher, you need an EcoPure Water Softener!
Step 1
Request Test Strip
Simply fill out the form on this page to claim your strip!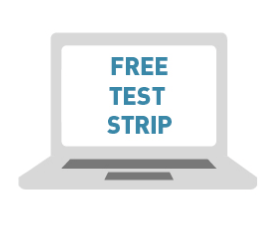 Step 2
Test your water
Get some water from your tap, and follow the instructions that came with the strip.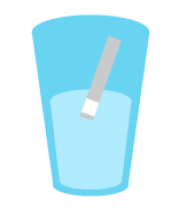 Step 3
Review Results
Compare your strip's results with the table below to see your water's hardness.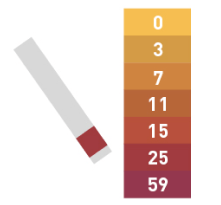 Request a Free Test Strip
Results Table
Compare your water test strip to this results table to determine the hardness level of your home's water. The color of your test strip and the corresponding number indicates how hard your water is. Water hardness levels are measured in grains per gallon (gpg).
If your number is 7 or higher, a water softener is recommended.
If your home's water tests in the 0-3 grains per gallon (gpg) range, a water softener is not needed as you are already enjoying soft water in your home.
0

Gold – Extremely Soft

Grains per Gallon:
0

3

Orange – Very Soft

Grains per Gallon:
3

7

Dark Orange – Softer

Grains per Gallon:
7

11

Sunset – Hard

Grains per Gallon:
11

15

Fire Brick Red – Harder

Grains per Gallon:
15

25

Dark Red – Very Hard

Grains per Gallon:
25

59

Maroon – Extremely Hard

Grains per Gallon:
59